When servicemembers think about a civilian career, they often consider getting more education – but they need trustworthy information to make good decisions. That's why the FTC just announced a proposed settlement with Victory Media, alleging its school search tool promoted schools that paid the company, while claiming it gave independent advice.
Victory Media is known for its annual list of "military friendly" schools which appeared in its Guide to Military Friendly Schools and at militaryfriendly.com.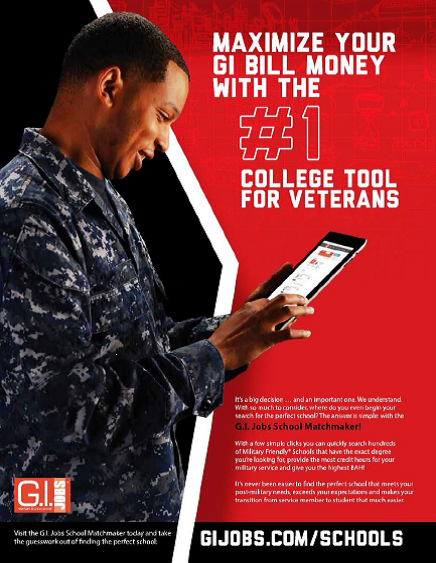 The company based this list on a survey of post-secondary schools that asked about things like the schools' job placement and graduation rates, and programs relating to military students. But according to the FTC, while Victory Media said its online School Matchmaker tool would search schools designated as "military friendly," it didn't. Instead, the tool served up as matches only schools that paid Victory Media to be included. Because the tool operated on a pay-to-be-included basis, it even searched some schools that Victory Media itself found were not "military friendly."
Victory Media widely circulated the Guide and its other publications – G.I. Jobs, and Military Spouse – on military bases, hospitals, and where the military holds its mandatory Transition Assistance Programs. It also was active on social media, and promoted articles about "Hot Degrees" on all those platforms and in emails. But the FTC says the company's endorsements of schools in its "Hot Degrees" articles and certain of its posts and emails were advertising in disguise, because the schools it promoted paid Victory Media to be included.
Are you a servicemember looking to further your education?
Learn more about choosing a college or other school at MilitaryConsumer.gov.
This article by the FTC was distributed by the Personal Finance Syndication Network.