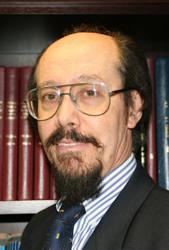 The April 2012 study by The Association of Coloproctology confirms the work of Dr. Giovanni DeDomenico as published in 1987.
Adult constipation can be stopped using high frequency interferential therapy with the Infrex Plus pre-modulated portable interferential therapy machine. Prior to now the use of high frequency interferential could be done only in a clinic. Not so today with the portable, take home Infrex Plus machine.
The treatment period for the patient is only 2 – 3x weekly for 15 – 20 minutes per session. At the end of 12 – 15 treatments the problem of chronic constipation should be resolved by the stimulation of the abdominal muscles with the Infrex Plus machine. The patient is not required to visit any hospital or clinic as the treatments can be self administered in the home or office.
Many adults suffer from chronic constipation and choose to not use medications because they are ineffective, or produce undesirable side effects. Interferential electrotherapy is safe, comfortable and effective. In the U.S. a prescription is required.
MedFaxx offers a complete 100% effective guarantee so the patient can determine if the Infrex Plus works for them. After the initial 30 day trial the treatments may not be necessary again or maybe at most once per month.
Sign up now for a free trial. Complete confidentiality is provided.